Onwards & Upwards: The Vibrant Future of Joomla
What can we expect from Joomla in the near future? Who is OSM, and how is it related? And what does that have to do with any of us? Let's discover the way forward, together!
---
¿Te ha gustado? ¡Compártelo!
---
Ponente/s: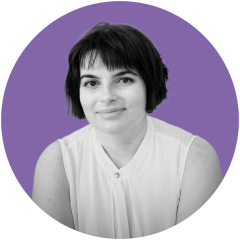 Crystal ha estado creando sitios web durante años y pasó tiempo en agencias como desarrolladora front-end, diseñadora web e investigadora de UX. Fue introducida por primera vez a la comunidad Joomla en 2014, ¡y nunca miró atrás! Ahora tiene el honor de servir a la comunidad como Presidenta de Open Source Matters.
Ver perfil completo
Comentarios: